Hydromer Announces Advancement of Manufacturing Capabilities with Relocation to North Carolina
Branchburg, NJ, April 24, 2019 (GLOBE NEWSWIRE) -- via NEWMEDIAWIRE -- Hydromer Inc. (OTC: HYDI) announced today it will be moving its operations to the Charlotte, North Carolina region. Hydromer's current facilities in Branchburg, New Jersey, built by the company in 1981, were recently sold. The company is eagerly anticipating relocation of its headquarters this summer.

Hydromer, a 39-year old company, is a leader in the field of developing high-performance polymers and surface coatings that are lubricious (slippery), condensation controlling, and hydrophilic (work well in liquid environments). The company's solutions have been successfully adopted for use in advanced medical devices, aerospace components, personal care products, and for other applications by many of the world's leading companies. The move to NC is part of Hydromer's blueprint to continually augment its capabilities so it can provide even more mission-critical technologies and services to its many medical, industrial, and green chemistry customers and markets.
"Hydromer's new headquarters and manufacturing facility will be specialized, more flexible, and adaptive in design to capture operational efficiencies and enable a quicker customer response time," says Martin C. von Dyck, Hydromer's Executive Vice President of Operations. "It will feature modular production elements, empowering more agile and leaner productivity, therefore allowing our company to adapt and change much faster to meet its diverse customer requirements."
The Charlotte NC region has been a focus of Hydromer's relocation and growth-oriented business strategy for quite some time. Knowing that the area is a well-established international business hub with over 1,000 international firms and is bustling with an exciting culture of growth and talent, proved captivating. The region's position as a growing talent hub, its competitive business climate, and North Carolina's consistent ranking as one of the top U.S. states for business partly due to one of the lowest corporate income taxes in the country, were also factors in the company's relocation decision. Another reason for relocation came in the form of data provided by the Charlotte Regional Business Alliance. The organization details that the plastics manufacturing industry is 85 percent more concentrated in the Charlotte region than the national average, with over 10,000 people working in the sector. Hydromer continues to build relationships with companies in the plastics industry, as many of its products and research and development initiatives are a natural fit for partnership initiatives.
"We are very excited about Hydromer coming to our area," says Bill Dusch, Mayor of the city of Concord, which is in the greater Charlotte area. "Their highly inventive polymer-based products and manufacturing processes will create high quality jobs that will fit in well with our community."
Hydromer looks to a future in the Charlotte area where it can continue to manufacture its portfolio of legendary performance enhancing surface modification technologies while also pioneering new generations of safe and environmentally friendly products in partnerships with top companies all around the world.
About Hydromer
Hydromer, Inc. is an innovative ISO 9001:2015 technology- focused company engaged in the business of inventing, developing, patenting, licensing, manufacturing and selling hydrophilic polymer-based products for commercial markets including Medical Device, Pharmaceutical, Biotechnology, Industrial Plastics and Cosmetic and Personal Care. Hydromer also provides highly specialized research & development and medical coating services to industry through its FDA registered and ISO 13485:2016 certified subsidiary.
Hydromer, Inc.
908-722-5000
Attachment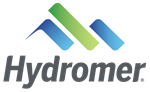 Hydromer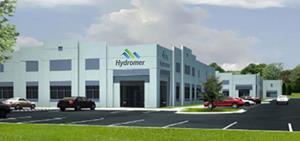 Hydromer Announces Advancement of Manufacturing Capabilities with Relocation to North Carolina